Our piglet solution
"
Better gut health despite higher protein content"
 The argument for using a diet with a low crude protein content for weaning piglets is to avoid diarrhoea and other gastrointestinal disorders. However, a diet based on AX3Digest and a high level of crude protein can provide piglets with the same or better gut health as a normal low-protein diet. 
AX3® is 15 % more digestible than LT fishmeal
"In piglets, the refined protein AX3® has significantly better protein digestibility than HP soybean meal and LT fishmeal," says Dr Anne Huting, a researcher at Dutch-based SFR who conducted a comparative study of the three protein sources. The study was performed by measuring the results in piglets 21 days after weaning (day 49).
Piglet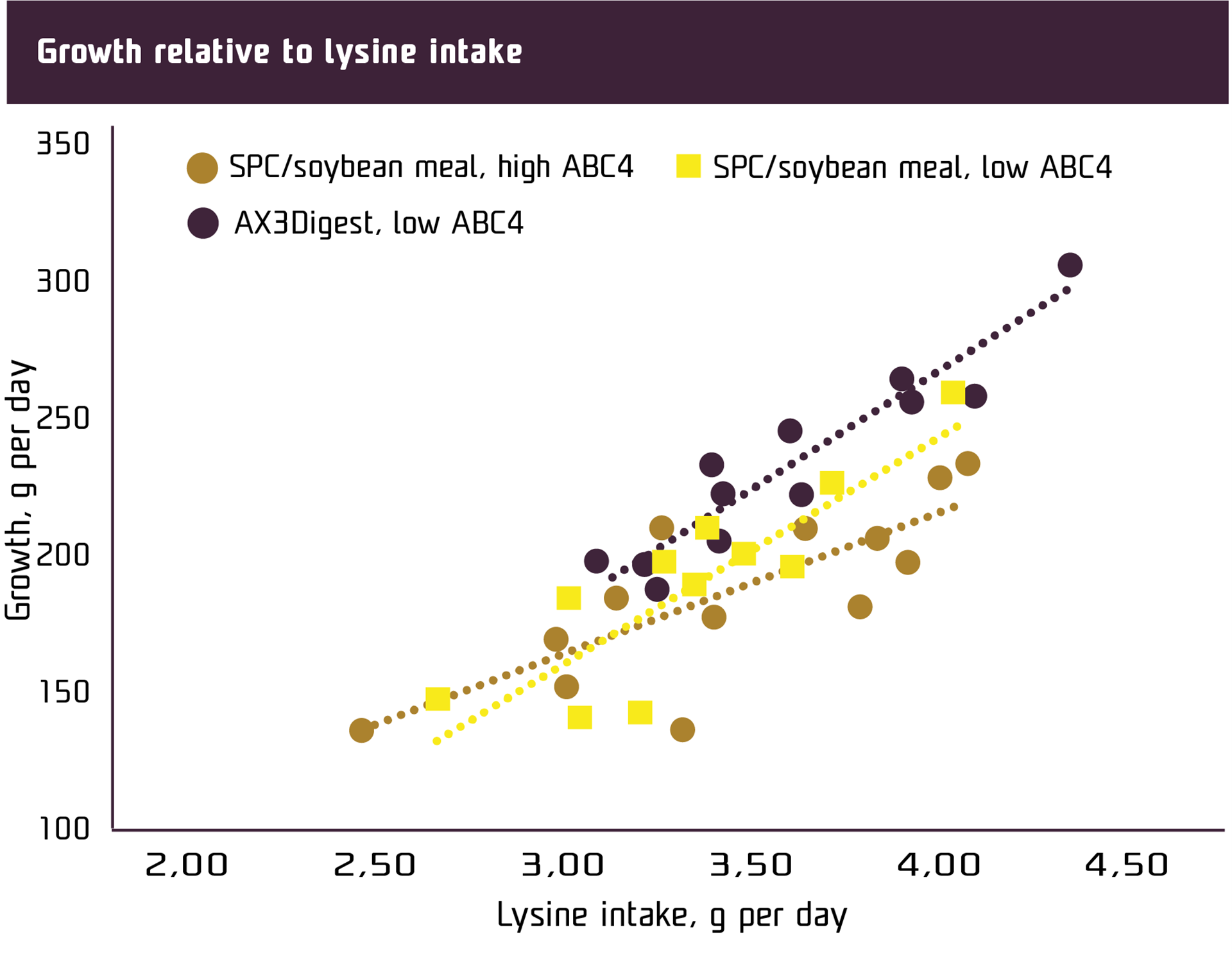 Lysine is better utilised 
"The enhanced growth of the AX3Digest treatment could be due to a significantly increased availability of lysine compared to the low-protein feed and could therefore be explained by the choice of protein source"